Playing the guitar is my first leisure, here is a little description of my guitars and devices...
Electric
I play on a Fender Stratocaster Mexico series:

I also bought a long time ago a Dunlop Wah-wah cry baby:

But I usually use it as the control in of my digitech multi effect: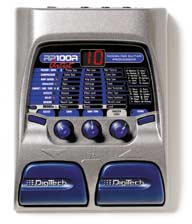 Accoustic
Sorry, I have no picture of my accoustic guitar... It's a basic jim harley folk guitar. And I enjoy ernie balls strings on it. I spend more time on it than I used to before...
Scores
I also make some compisitions when I have the patience to do it.